The flag for enabling or disabling the "Auto Registration of First Device" is under the Application's Main Settings - Silent MFA Settings.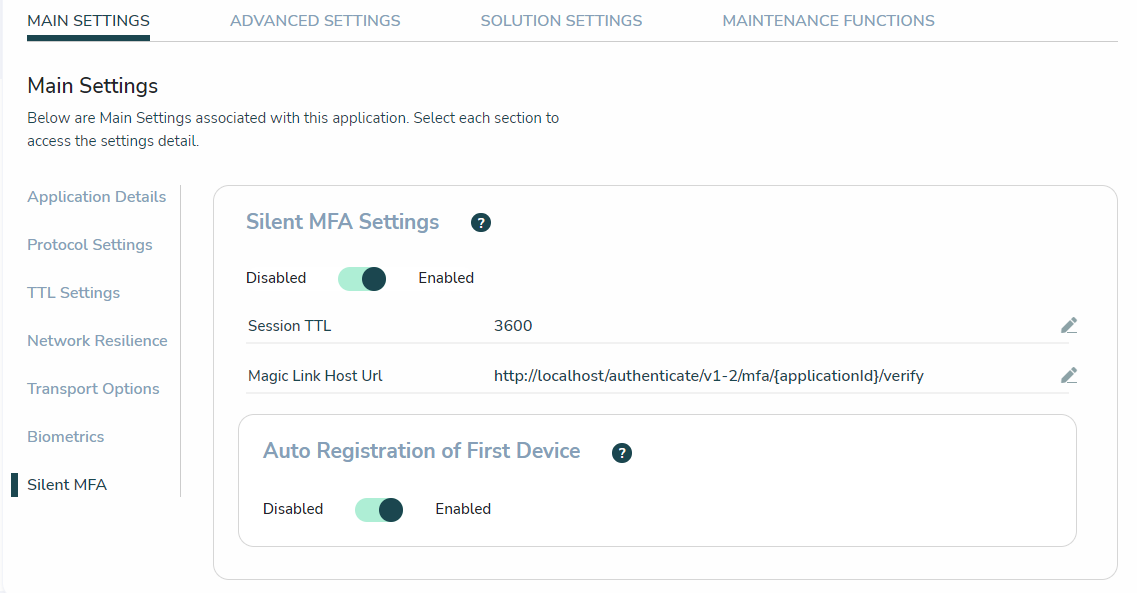 By default, this flag is disabled which means that all silent MFA user and device registrations will always require verification. The user can verify the registration by clicking the magic link that is sent via email.

When the flag is enabled, the first device will be registered and can be accessed without magic link verification. Additional device registration of the same user will then require verification.