This document explains what does Delete Application section does, and who can delete the application.
What does Delete Application do?
Delete Application section, has a Delete Application button, in Lifecycle Functions left side menu under the Maintenance Functions tab on Application Settings. This allows you to remove an application.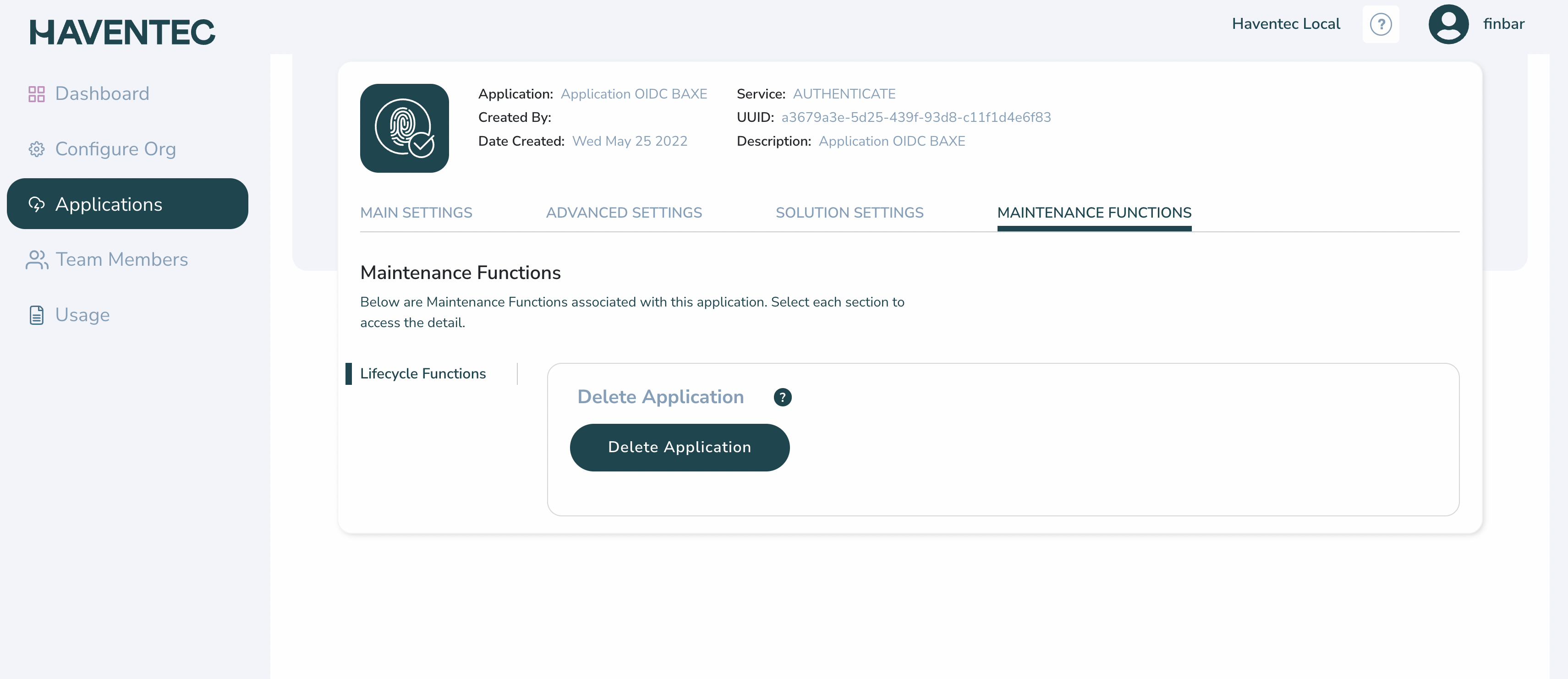 Where do I start?
In the Haventec Console menu, click Applications.
In the list of Applications, select the Settings option for the application you wish to edit
Then select the Maintenance and Functions tab.

Click the Delete Application button.
A confirmation screen is shown to the user as shown in the below image.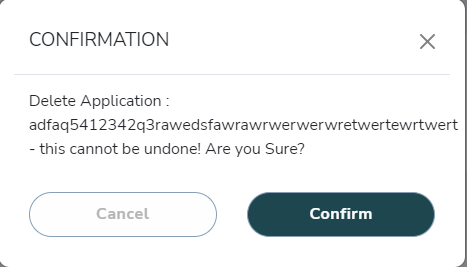 Click Confirm if you wish to proceed.

The application is deleted from Haventec and can't be recovered again.
Who can Delete the Application?
Only an Organization admin can delete an Application.