This document explains how Configure Org (Organisation), which is where you can customise your Organisation SMS Gateway Settings.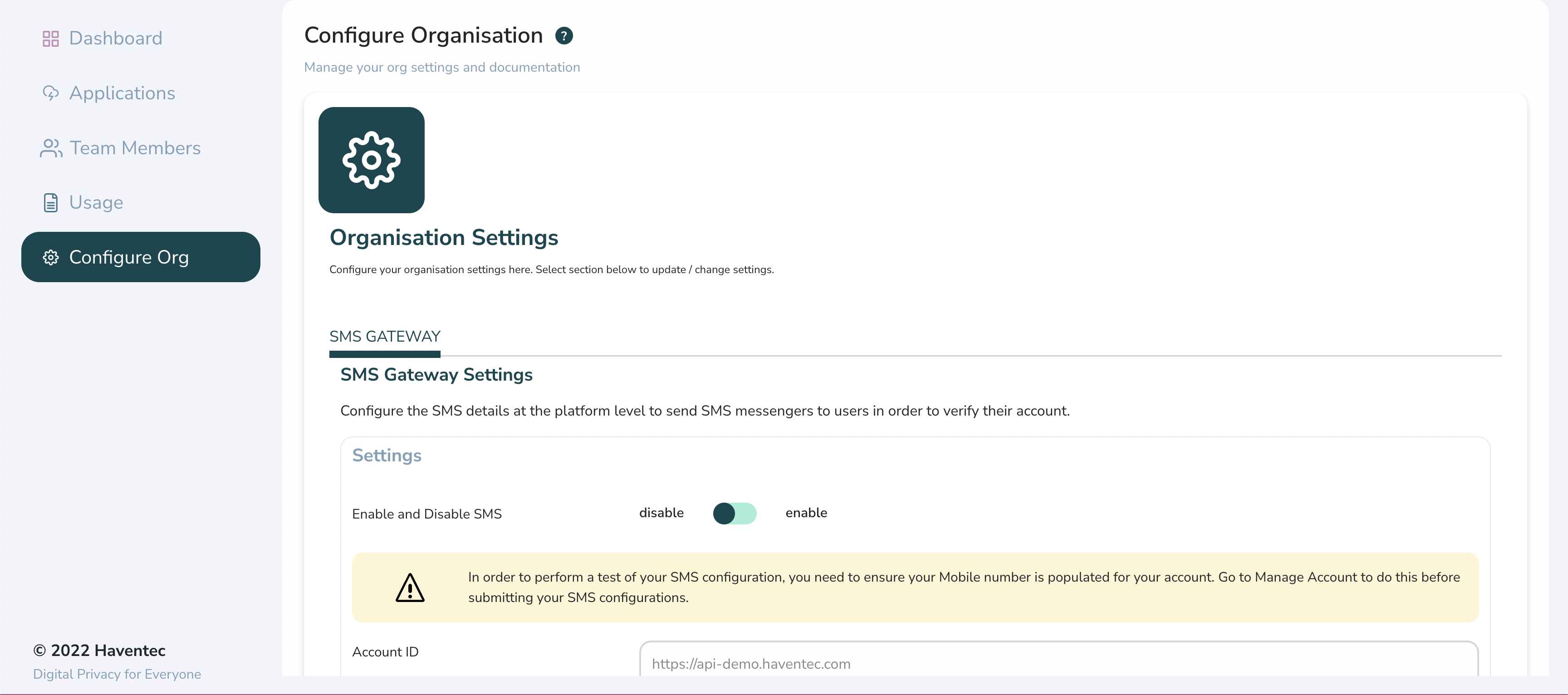 Currently, you can configure an Twilio SMS account to use as SMS Gateway, if you wish to use SMS as transport of activation codes, and OTPs from Haventec Connect.
Where do I start?
In the Haventec Console menu, click Configure Org.
The Configure Organisation page is displayed.
SMS Gateway
You will need a functioning Twilio account.
See your Twilio account for the required fields and enter in the form.
Click Save.