This document explains that you have completed Steps 1 to 5 of creating your application and you can:
View the Application Details and OpenID Details for your application
Copy your Application Details
View and access relevant links of the SDK(s) as well as other supporting documentation
Download the relevant SDK(s)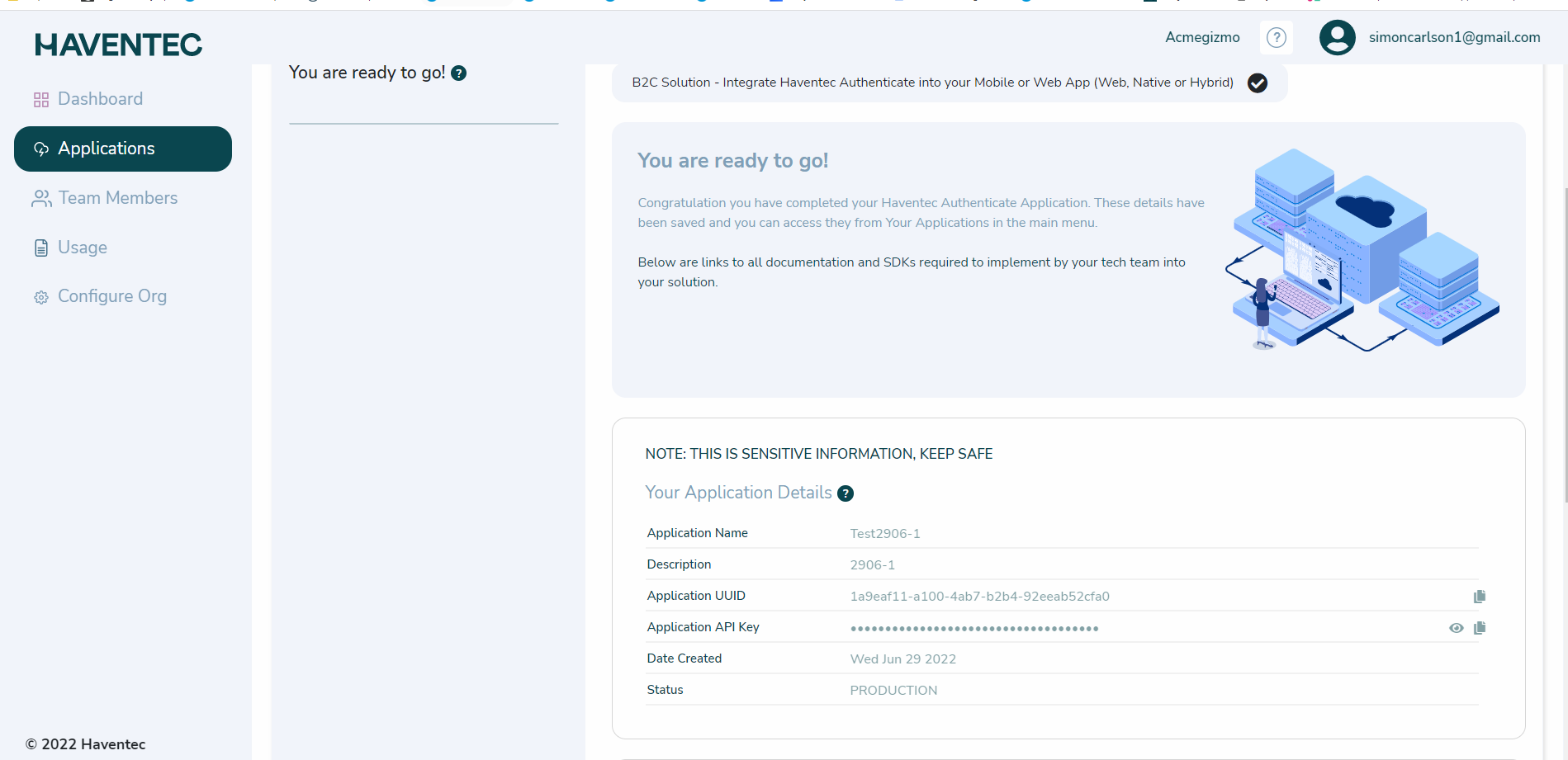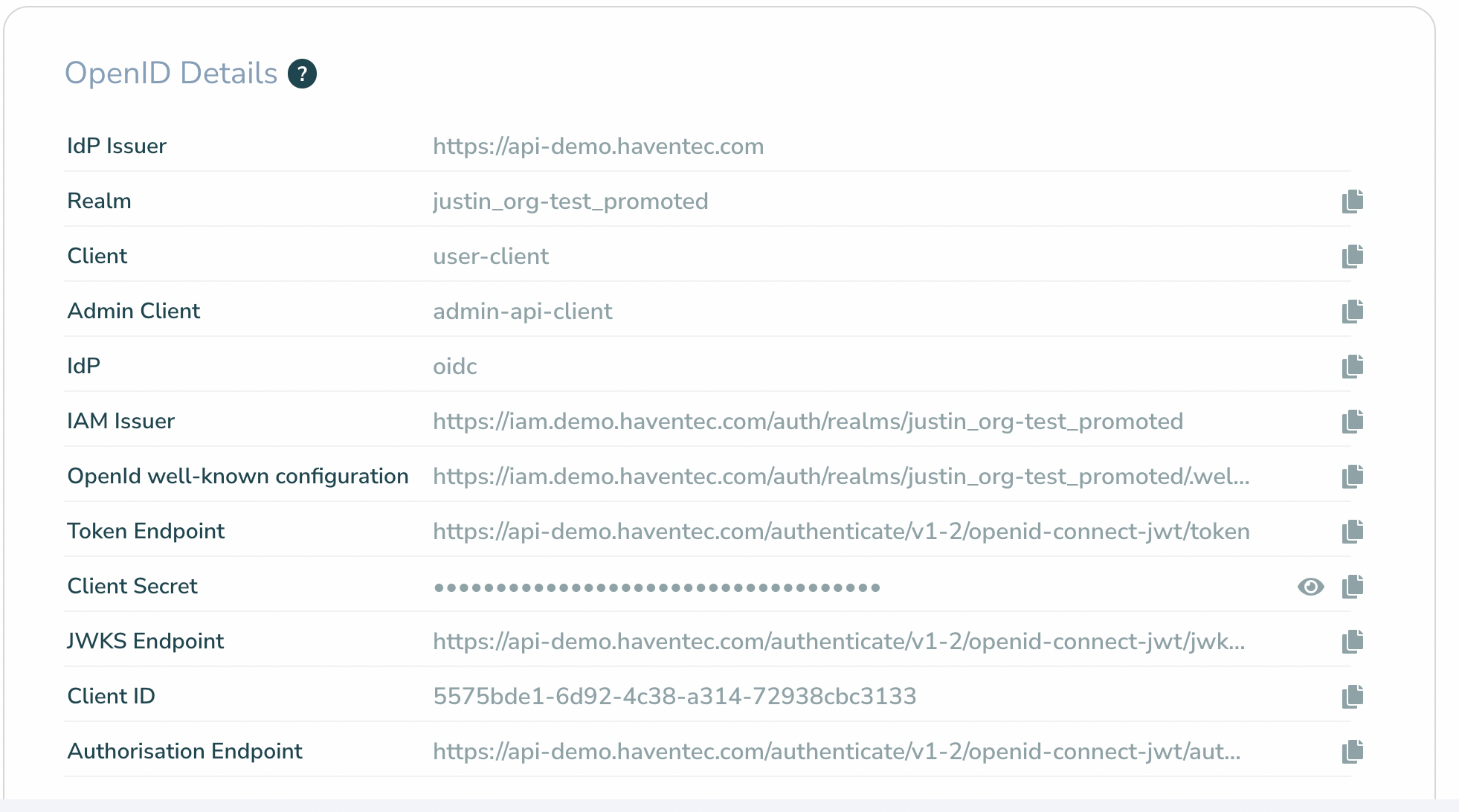 To Copy Any of the Previous Configurations
Click the copy icon next to line of content configuration you wish to copy the value.

Click the eye iconto show a value of the configuration field details.
Tip:
Click

to display further information about the applicable section.
YOU'RE ALL DONE!
Click Finish and the system will display the Application List page. Your application is now shown in the application list. Refer to Applications.