A new integration with Haventec can be categorised as either:
A Brand New Project
Here, you don't have an existing production system that end users are actively using. You don't need to worry about migrating or disrupting existing customers with a new login experience.


An Existing Project
Here, you are wanting to integrate Haventec into an existing application, that is in active use.
There is already an existing authentication mechanism in place that your end users are using.
To move to Haventec will require migrating them off the old method, and potentially can disrupt your users.
To create your own Application in our SaaS, you can only specify a Brand New Project.
If you require to integrate into an existing project please contact Haventec at info@haventec.com so that we can assist you with your Migration Strategy.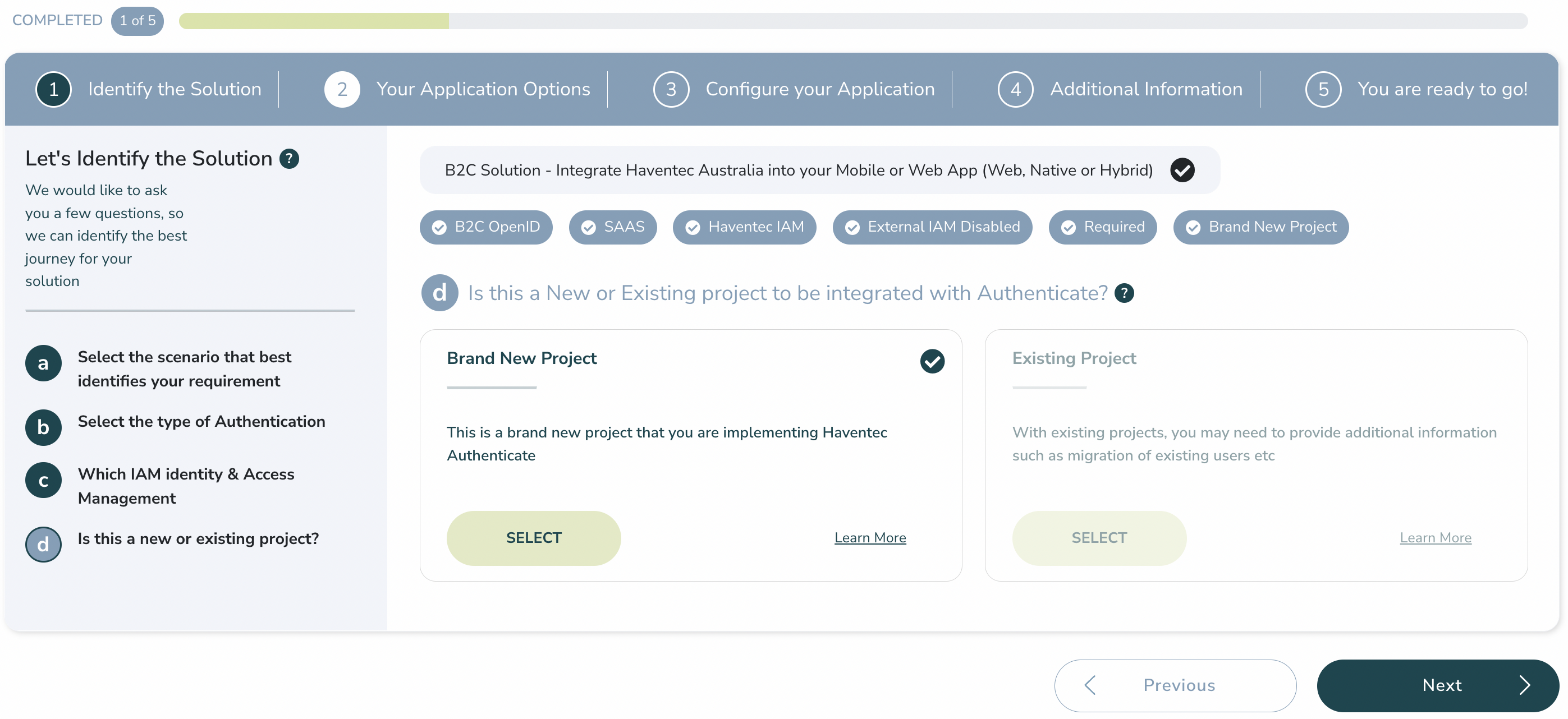 Select Brand New Project
Click Next.
The following confirmation page is displayed.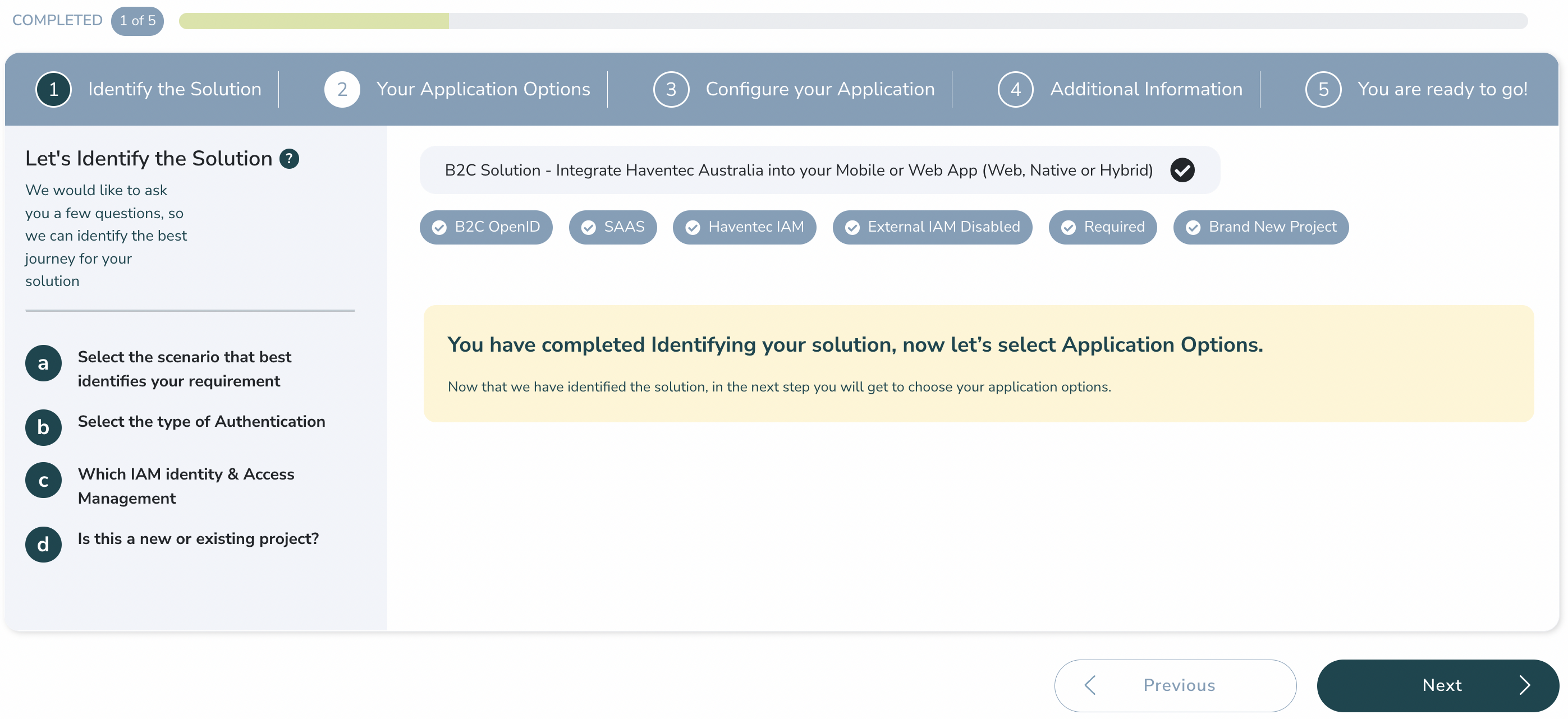 You have now completed Step 1.
Click Next.
Next Step