On this page you will specify if you require a Haventec Software as a Service (SaaS) solution.
This documentation covers a SaaS Solution only, the on-premises solution will be released at a future date.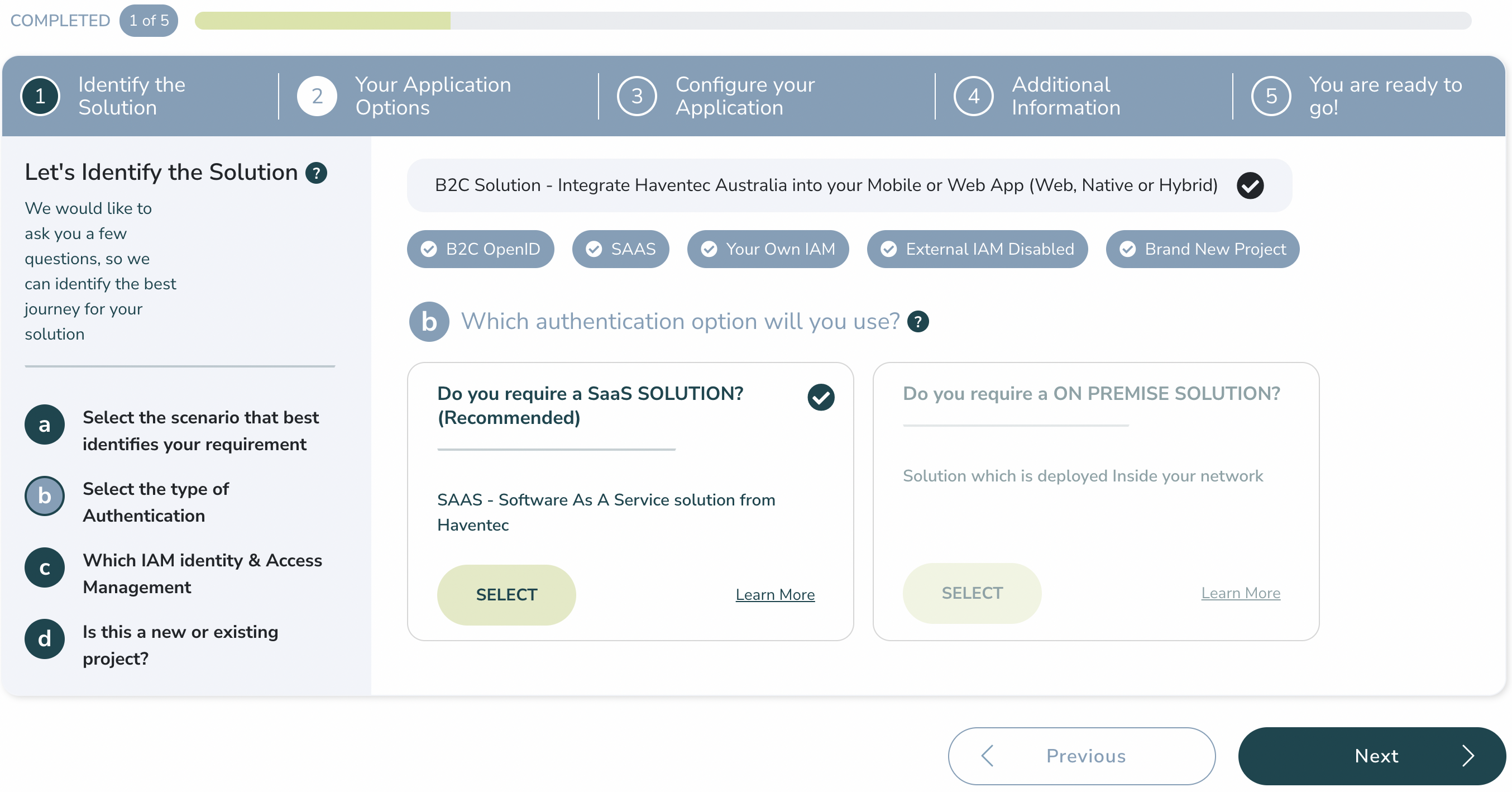 Select Do you require a SaaS SOLUTION?
Select Next.
Next Step
Step 1c: Which IAM Identity & Access Management Solution will you use?
Related Documentation