This document explains how you will specify the Advanced Settings for your application.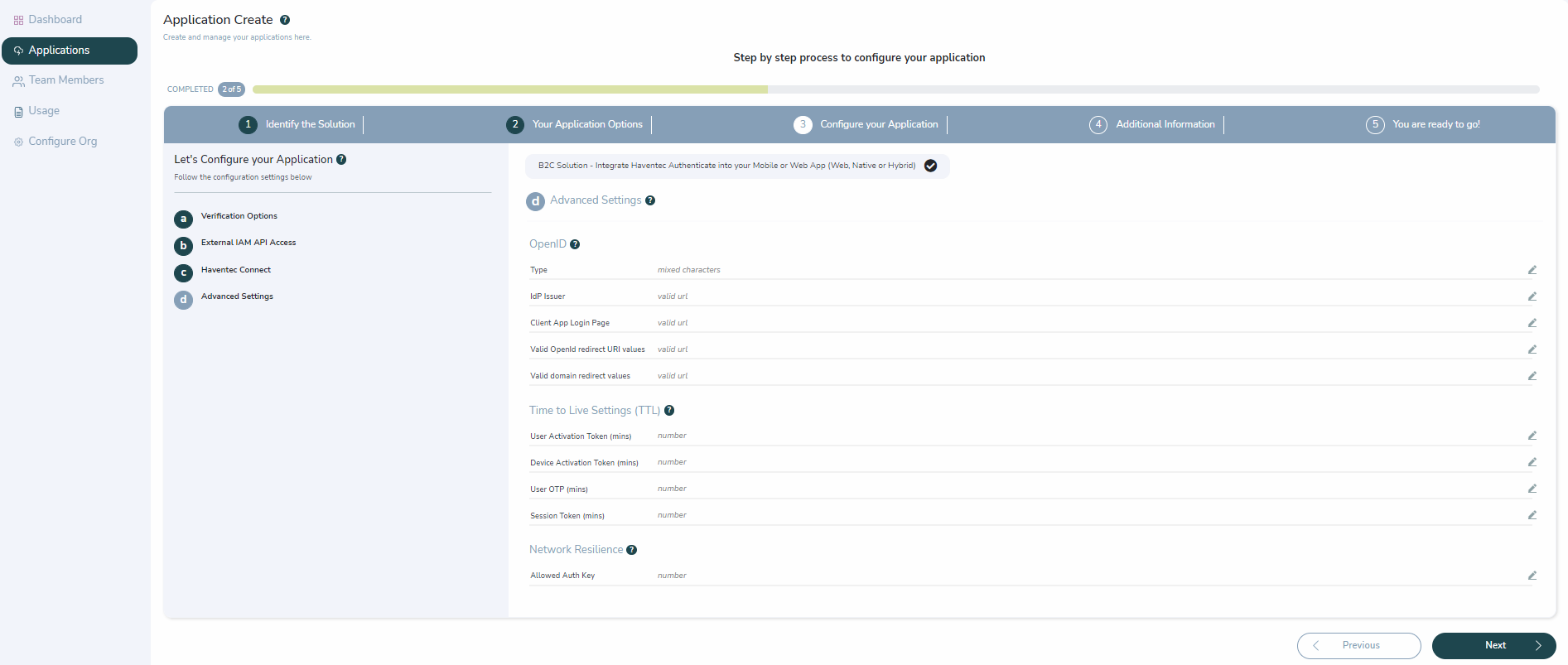 You can configure the Settings by reading the following articles for each of the sections:
OpenID Settings - allows you to specify the particular configuration of the OpenID parameters
Time to Live (TTL) Settings - allows you to control the longevity of the specific tokens generated
Network Resilience - this feature allows the previously generated authKey to remain valid for a number of retries
Once you have updated the settings listed above, you have now completed Step 3.
Click Next and the system will confirm your Advanced Setting changes have been made.

Next Step
Step 4: Additional Information