On this page you will select the solution that best meets your requirements.
Currently only B2C Solutions are available to create on our Software As a Service (SaaS).
For other solutions, including any custom solutions, please contact us at info@haventec.com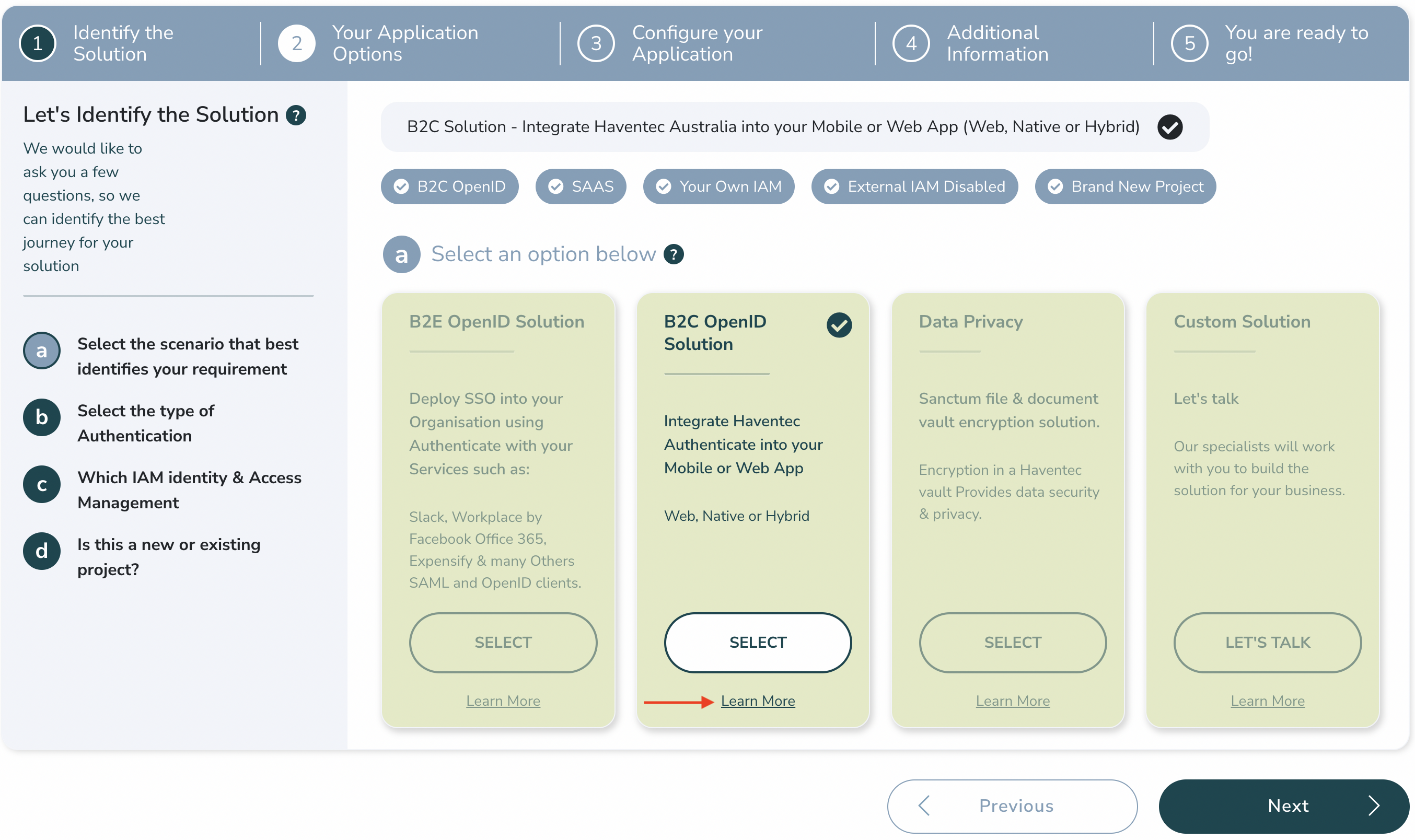 This documentation covers B2C OpenID Solution only.
In the Select an option section, select B2C OpenID Solution.
Tip: Click Learn More to find out how this solution works.
Next Step: