This document explains how to create applications for your organisation.
Where do I start?
In the Haventec Console menu, click Applications. The system will then display the Applications page, with either the advice that "You currently have no applications" or a list of your "current applications" (see figure/screenshot examples below).
Figure: No current applications

Figure: Current applications listed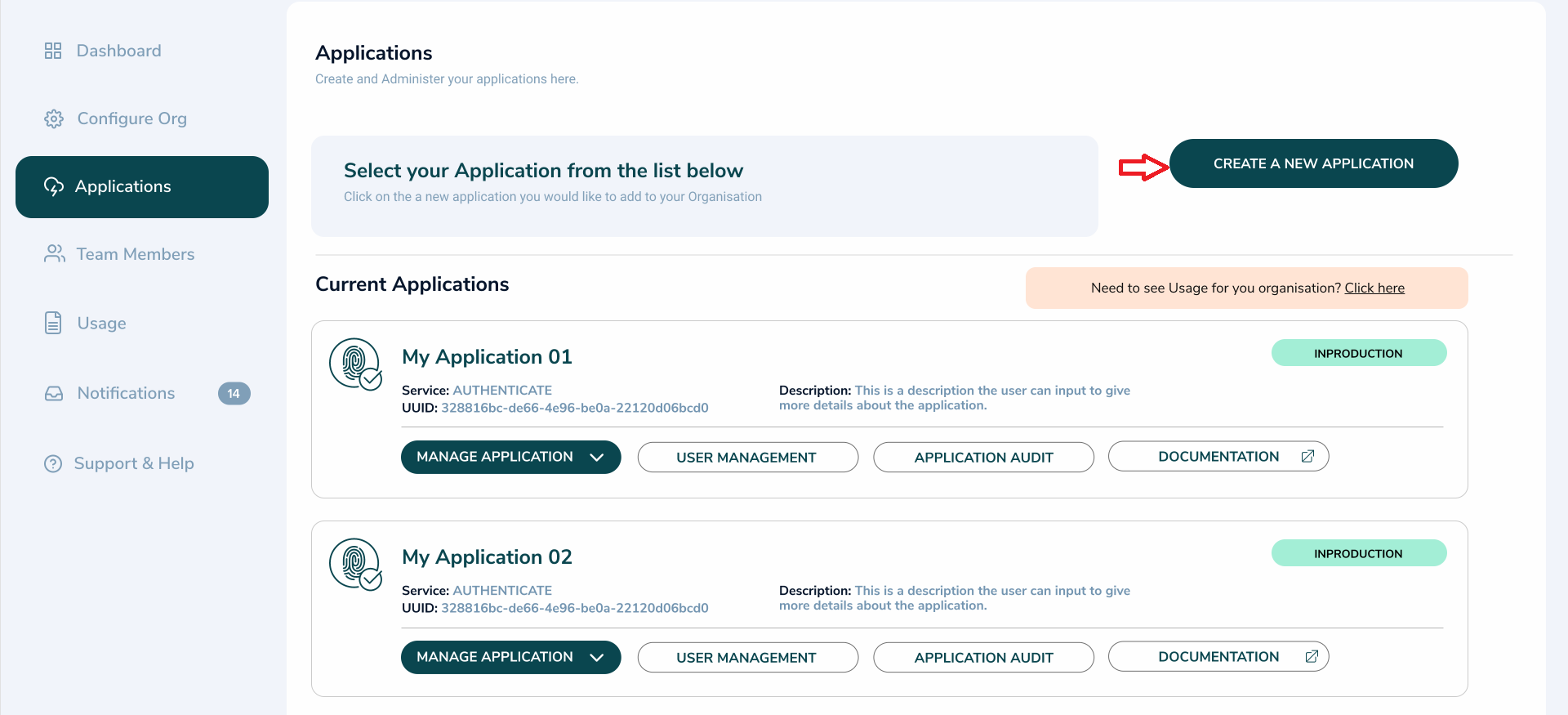 Click CREATE A NEW APPLICATION.
The Create Application Wizard will lead you through the create application process.
For each of the application wizard steps 1 - 5 below, please select the link to read further details and instructions.
Related documents