Locking and unlocking team members
This document explains how to lock and unlock team members.
Why lock a team member?
The reasons you may wish to lock a team member from having access include:
The team member account has been compromised.
The team member is temporarily not active, for example, on leave.
Where do I start?
In the Haventec Console menu, click Team Members.
The Manage Team Members page is displayed.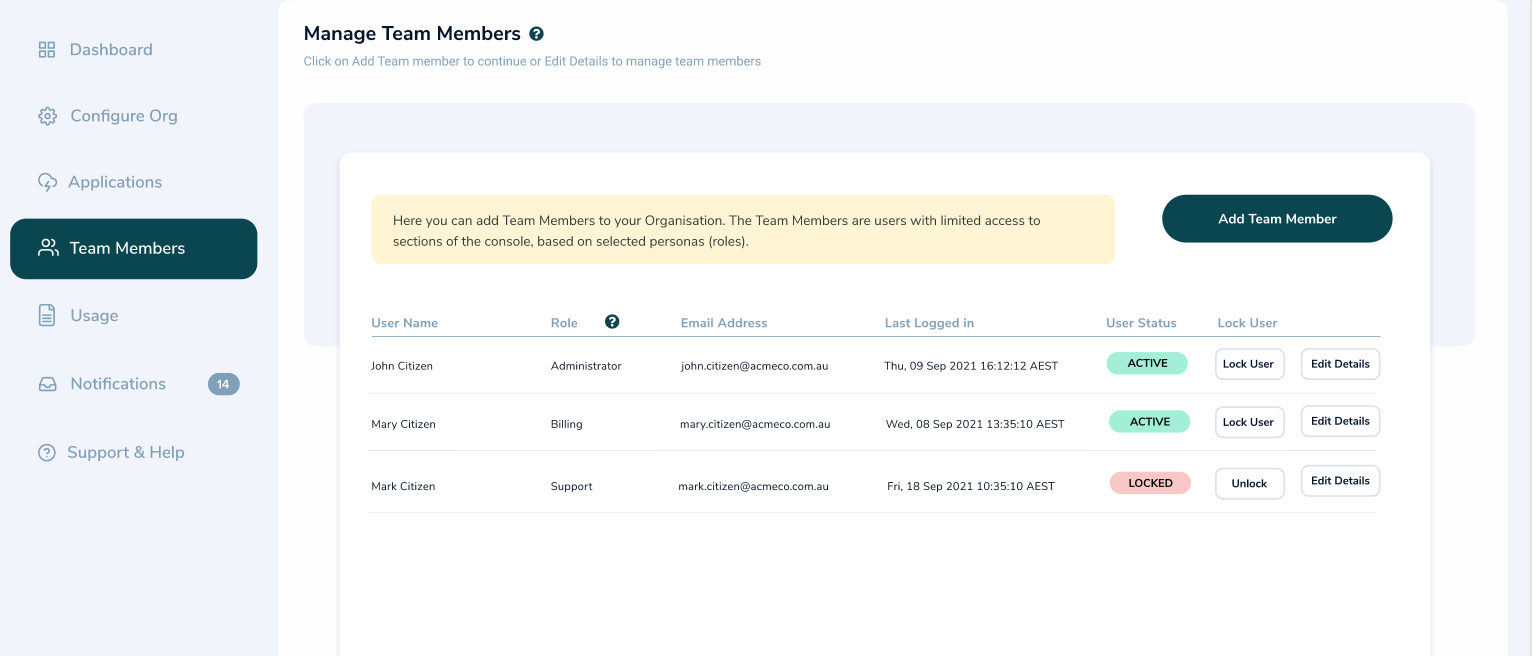 Click Lock User or Unlock, as required, for the relevant team member.

Lock User - locks the user from accessing the system.
Unlock User - enables the user to access the system again.

A confirmation message is displayed. The message below is displayed when you lock a team member.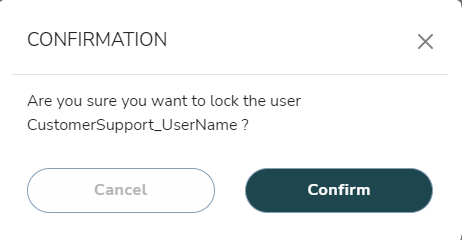 Click Confirm.

Locked users will no longer have access to your organisation.
Related documents